Every Online Marketer has the best Secrets weapon tool to beat up the competition and hit the traffic and there are always the new tools, tips, tricks, and trends to discover and incorporate into your marketing strategy.
In this post, I have provided the best Proven Best tools that will help you Boost up your engagement and sales in the world of Social media marketing, Search engine marketing, and search engine optimization
Some of these tools are Paid version and others are Free, hope you will find the best weapon for your automation in 2020
I've got you covered I have tested all these tools before and I'm going to describe them in details so that you don't have to waste your time with the dozens of tools out there that don't worth it
Let's get started
Social media Tools
1.Tailwind
As a social media manager Tailwind is my best recommendation content scheduling tool for Pinterest and Instagram.
You can use it to save time with bulk image upload, really easy drag and drop calendar, multi-board pinning and pin looping, hashtag lists, and more. Plus, you can automatically optimize your Pinterest and Instagram schedules based on when your audience is most engaged.
Tailwind also comes with analytics so you're never left wondering if your content is reaching the right people and getting a response!
Cost $14.99/ month, Free trial available no credit card required
2.Hootsuite
Most companies have accounts on multiple social media platforms. So, how do you manage all your social media accounts with ease?
You can use Hootsuite is one of the best social media tools that can help you manage all of your social media accounts from a single dashboard.
It has some automation features that can help you be more productive. Using this social media tool, you can easily find, schedule, and manage your social media content easily.
It can help you organize all of your content with ease. And it saves your content in the cloud, and it ensures that the approved content goes live at the scheduled dates and times. Which is great for improving your social media management.
This social media tool comes with a 30-day free trial period you can try it for free
And if you found it saving your time you can pay it
Cost starts at $29 \ month
3. Canva
This software allows users to make use of customized photo filters, manipulate text, create images from scratch or use stock photos, designs or background images and it also provides different social media network images size dimensions all done with an easy drag-and-drop technology.
You can upload your own assets to work with (for free), or pay a small fee to use Canva's own library of visual materials.
Cost: Free for limited use; pro plans start at $12.95/month
4.Animoto
Standing out in social media isn't easy.
The popularity of social platforms that rely on visual media (Instagram and Snapchat) should give you some indication of how your audience may prefer to digest content.
Video is a great way to capture the attention of your audience, and Animoto can help with that.
This tool provides access to a large volume of attractive templates, themes, and even a collection of stock music to add depth to the video.
While Facebook just made the switch recently to auto-play sound in news feeds when videos start, not all platforms have this feature.
So, it's an added bonus that Animoto lets you add text overlays throughout your video. With 85 percent of video ads viewed without sound, this can be a life-saving marketing tool to get those thumbs to stop scrolling.
And videos like these should absolutely be part of your social marketing strategy.
Native video uploaded to Facebook has 10x the reach of video links that are shared on outside sites like YouTube.
Cost: $33 \ month start with the free trial, no credit card required
Email Marketing Tools
5. ConvertKit
ConvertKit is a powerful email marketing platform that has email automation capabilities. It is best suited for online businesses.
This email marketing tool can help you use your email list to grow your business. Bloggers can use easy-to-embed, customizable opt-in forms for readers. Its easy-to-use dashboard helps you manage your subscribers and send bulk emails. You can also send time-sensitive broadcasts. It enables easy integrations.
With ConvertKit, you can easily customize and embed forms on your website to get subscribers. It's also possible to segment the audience through tags based on interests, activities, etc. in this email marketing platform. And you can set up automated emails on this email marketing platform to increase your conversions.
Pricing: The pricing of this email marketing software service starts at $29 per month. You can also opt for its free trial and use all its tools for 14 days.
6. Pinpointe
Pinpointe's Email Marketing for Teams' is the best solution for companies that have multiple people collaborating to design and deliver their email campaigns. Enterprises and marketing agencies can define specific user roles like campaign creation, database management, and reporting, for each team member. Agencies can set up as many as 500 separate team accounts for each customer and define or restrict what each team member can have access to.
Pinpointe provides one of the best drag and drop editors we've seen. With hundreds of templates and pre-made blocks, companies can create beautiful looking, mobile-friendly emails very quickly and without having to know Html.
The smart-segments feature allows you to target your emails to relevant prospects with precision. Overall, this is the go-to tool if you want to do email marketing at scale.
Price: $49 per month.
7. ReachMail
ReachMail is a feature-packed platform that helps organizations of all kinds connect with their audiences through email. It enables you to create professional, dynamic emails that look good on all devices. You can easily import lists, test your email design before you send, and leverage unlimited file storage.
This platform also helps you boost your reach and exposure through customized landing pages, sign-up forms, welcome messages, social media posting, and drip campaigns. This will help you grow an engaged subscriber base.
ReachMail's key strength is working with senders to optimize delivery performance and working with customers to address their specific email marketing issues. Their customer service team is dedicated to getting their customers' messages delivered.
You get powerful in-depth campaign reports on who engaged with your message, opens, and clicks. Keep a close eye on everyone who unsubscribes, reports a message as spam, or bounces. Gain more insights about how users engaged with your email using
SEO tools
8. Hotjar
Hotjar allows you to analyze and understand the behavior of your website visitors with interesting metrics gotten from website visitor recording, heat maps, scroll maps and click maps. The tool also gives you access to feedback polls and surveys, for collecting feedback that can help you better understand your website visitors.
Hotjar complements the data and insights you get from traditional web analytics tools like Google Analytics. It's an industry-leading and easy-to-use service that combines analysis and feedback tools to help you understand what's actually happening on your site, what your users care about, and what they have to say.
9. SEMRush
With SEMRush you have access to SEO, advertising, and content tools that will keep you at the top of the search results. You'll be able to get insight into competitors' strategies, discover the best keywords to keep you ahead of the game and conduct deep link analysis.
Price: $99.95+/mo, 7 free trial available
12. Fiverr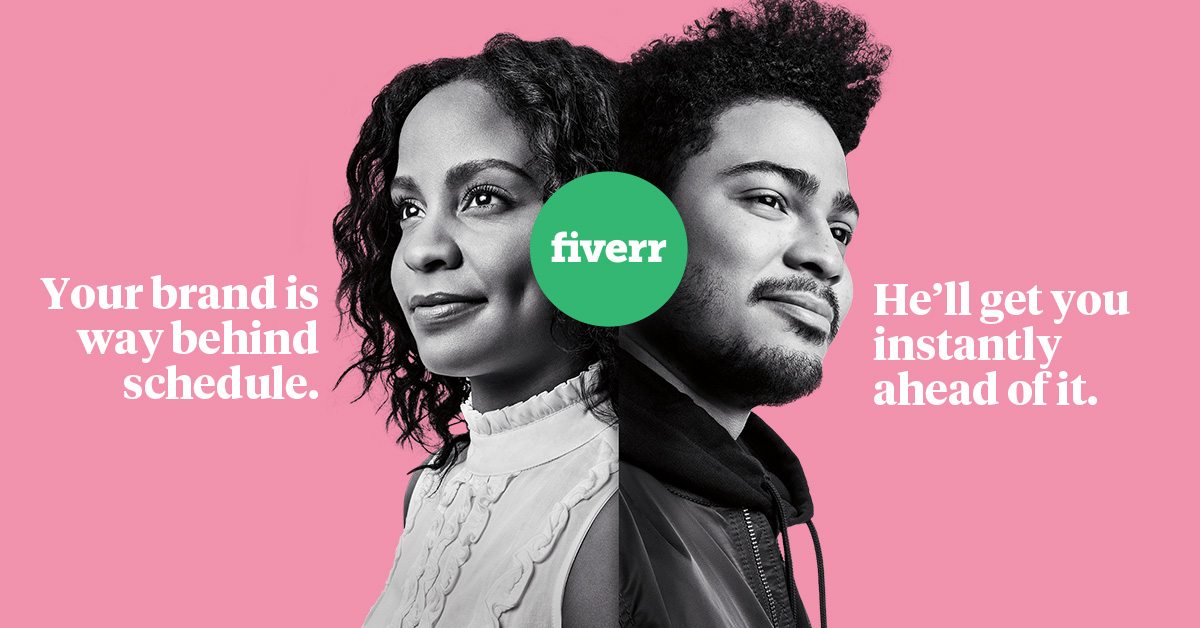 Fiverr isn't exactly a content upgrade tool; it's a tool to help you get your content upgrades created. This massive online marketplace gives you access to services from graphic designers, web designers, content creators, and others, so you can create an appealing content upgrade at a reasonable price. you can join for free and start hiring your best team that is talented and ready to work with you for monthly or daily, just join for free
10. BuzzSumo for research
This tool lets you find what works in your niche, for the competition and who to promote your content for optimal exposure.
From finding hot and trending content around a topic, viral pages on competitor sites, content to share and curate, quality guest posting targets and influencers in a niche. To locating target placements for your infographics and promoting your content on Twitter, you can do it all with this tool.
Without a doubt, you can boost your content marketing ROI with BuzzSumo.
Pricing: $79-$499 per month
11. SimilarWeb
Get analytics on your competitors' websites.
Want to know how much traffic your competitors get every month? Or the keywords that they rank for in Google?
Then you'll love SimilarWeb.
SimilarWeb gives you insider data on your competitor's top pages, keywords and traffic sources.
Pricing: Free or Enterprise pricing
13. Audacity
An audio file makes a great content upgrade, letting people listen to your content on the go. That's becoming more important. Around 15% of people listen to podcasts at least once a week, so it makes sense to have this format available for your audience.
One way to do this is to use Audacity to record your blog post as an audio file. We'll admit there's a bit of a learning curve to this free program, but once you master it, you'll wonder how you ever managed without it.
14. Yoast
Yoast is an amazing platform that optimizes websites to make them more search engine friendly. Yoast analyzes websites to find issues that affect SEO and functionality of a website. They also help site owners to resolve both technical SEO issues and non-technical SEO issue
Conclusion
To ensure that your online marketing plan succeeds, it also means using the right tools at the right time. It's my hope that this list will help you in your online marketing efforts- and bring you the success you seek.
Would you add any other tools to this list? Did you use any of these as you launched your small business? Share your thoughts in the comment section below.